No one ever wants to have to deal with roof repair, but it's something that unfortunately happens to all of us at some point. If you're unlucky enough to find yourself in need of roof repair, don't worry - we've got you covered. Here are 13 tips for getting the job done right, no matter what type of roof you have.
1. Inspect your roof for damage and leaks regularly
It is important to inspect your roof regularly for both damage and leaks. Even small amounts of damage can lead to big problems down the road, so it's best to deal with them as soon as possible. Leaks, on the other hand, can cause serious water damage to your home if left unchecked.
2. Fix any damage as soon as possible to prevent further problems
Fixing roof damage as soon as you notice it is crucial to preventing further damage and expensive repairs down the road. If you're not sure how to fix the problem yourself, don't hesitate to call a professional. Waiting to fix the problem will only make it worse and can end up costing you a lot more money in the long run.
3. Be careful when walking on your roof
Walking on your roof can be dangerous, and it can also cause damage. If you must walk on your roof, be sure to take precautions and use something like a plank of wood to distribute your weight. One wrong step could mean a serious injury so it's best to err on the side of caution.
4. Keep your gutters clean
Your gutters play an important role in protecting your roof from water damage. Make sure they are free of debris and leaves so that they can do their job properly. You may also want to consider installing gutter guards to help keep them clean. Having clean gutters will help prevent leaks and water damage.
5. Trim trees and shrubs around your home
Trees and shrubs can cause damage to your roof if they're not properly trimmed. Make sure any trees or shrubs near your home are well-maintained to prevent them from damaging your roof. You may also want to consider removing them entirely if they are too close to your home. A professional arborist can help you with this.
6. Inspect your attic for leaks
Your attic is one of the most vulnerable areas of your home when it comes to leaks. Make sure you inspect it regularly for any signs of water damage, such as stains on the ceilings or walls. It is also a good idea to keep an eye out for any mold or mildew, as this can be a sign of a serious leak. You should also make sure that your attic is properly ventilated to prevent moisture buildup.
7. Use proper ventilation in your attic
Proper ventilation in your attic is important to preventing moisture build-up, which can lead to mold and rot. Make sure there is adequate ventilation in your attic to prevent these problems. Without proper ventilation, heat can also build up in your attic, which can damage your roof.
8. Don't forget about your chimney
Your chimney is another area of your home that can be susceptible to leaks. Inspect it regularly for any cracks or damage, and repair any problems as soon as possible. This will help prevent water damage to your home.
9. Repair or replace missing or damaged shingles as soon as possible
Missing or damaged shingles can leave your roof vulnerable to water damage. Be sure to repair or replace any missing or damaged shingles as soon as you notice them. You may need to call a professional to do this, depending on the severity of the damage.
10. Call a professional if you have any questions or concerns
If you're ever unsure about anything related to roof repair or maintenance, don't hesitate to call a professional. They will be able to help you with whatever problem you're having and ensure that the job is done right.
11. Be sure to use the right materials for your roof type
There are different types of materials that work best for different types of roofs. Make sure you know what kind of roof you have and use the appropriate materials when making repairs. Using the wrong materials can make the problem worse, so it's important to get this right.
12. Follow all manufacturer's instructions when making repairs
When you're making repairs to your roof, it's important to follow the manufacturer's instructions. This will ensure that you're using the right materials and that you're doing the job correctly. Not following instructions can void any warranties that you have on your roof.
13. Schedule an annual roof inspection
It's a good idea to have your roof inspected by a professional at least once a year. This will help ensure that there are no problems with your roof and that any potential problems are caught early. An inspection can also help you plan for future repairs or replacements.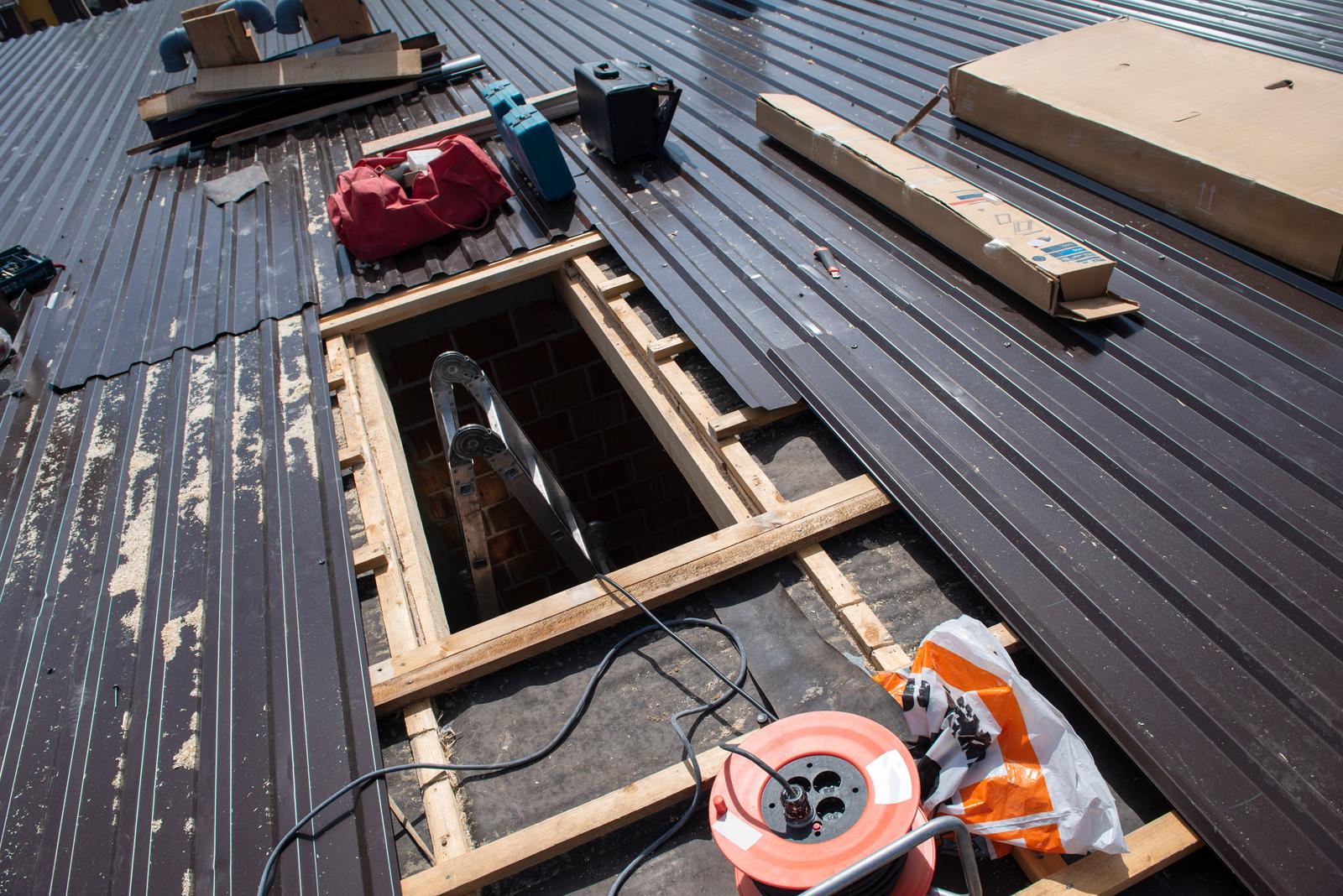 These are just a few of the things you need to keep in mind when it comes to roof repair and maintenance. By following these tips, you can help keep your roof in good condition and prevent any serious problems from developing. If you have any questions or concerns, be sure to call a professional. They will be able to help you with whatever you need and ensure that your roof is in good condition.
Professional Towson Roofer
Are you looking for "roof repair near me" in Towson? Then contact Towson Roofing Pros today for all of your roofing needs! We are a professional roofing company that specializes in roof repair, roof replacement, and roof maintenance. We have years of experience working on roofs in the Towson area, so we know how to handle any roofing problem you may have.
We understand that your roof is one of the most important parts of your home, so we will work diligently to get the job done right. We will also work with you to find the best solution for your roofing needs, whether that is a repair or a replacement.
If you need a roof inspection, roof repair, or roof replacement, Towson Roofing Pros is the company to call. We will be happy to schedule a free consultation. Contact us today to get started.